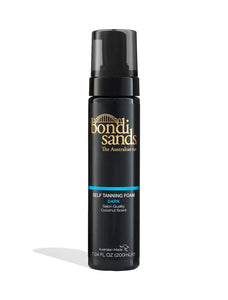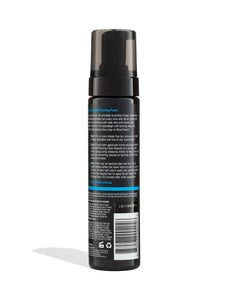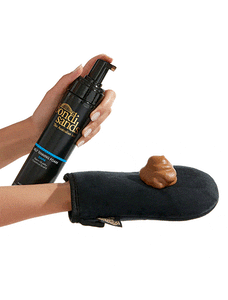 Bondi Sands Self Tanning Foam - Dark 
Sand, sea and sun, the enviable Australian image.
Experience a sun-kissed tan every time with Bondi Sands Self Tanning Foam. Enriched with aloe vera and infused with a scent of coconut, this lightweight self tanning foam will leave your skin glowing like a day on Bondi beach.
Suitable For: Those with an olive complexion or those who prefer a darker glow.
Use With: Apply with an Application Mitt. Use any of our Gradual Tanning Products to prolong your tan.
Australian Made. Cruelty Free. Vegan.
Step 1 
Use the Bondi Sands Exfoliation Mitt to ensure your skin is clean and free from any moisturisers. Before you tan remember to take a before photo for our social pages.

Step 2 
Pump foam directly onto your Application Mitt before using long, sweeping motions to smooth over legs, arms and body. Use remaining tan for face, elbows, and knees. For those hard to reach places try the Bondi Sands Self-Tanning Back Applicator

Step 3
Skin may be washed after one hour. For a longer lasting, darker tan leave for up to 6 hours before showering with warm water. Gently pat skin dry. For the deepest tan re-apply Bondi Sands Self-Tanning Foam 30 minutes after initial application. Now would be great time to take an after photo and #bondisands.