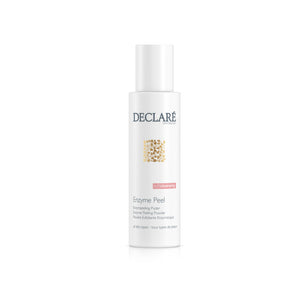 Declare Soft Cleansing Enzyme Peel is the ideal gentle enzymatic exfoliator for sensitive skin. Scrubs are for your dishes, not your visage so we love that the Declare Enzyme Peel is a soft powder with enzymes that gobble up dead skin cells without irritating your skin. 
Oil, debris and flaking is removed super gently, leaving skin glowly, hydrated and fabulous.  
Suitable for all skins, even the most sensitive of the sensitive.