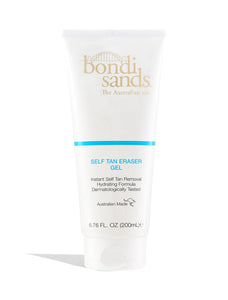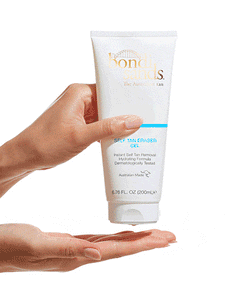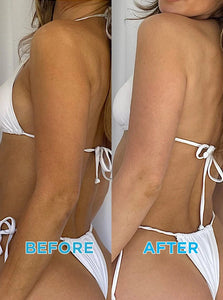 Bondi Sands Tan Eraser Gel 
Tan. Erase. Repeat.
Bondi Sands revolutionary Self Tan Eraser Gel technology effectively removes self tan in just 5 minutes while leaving your skin nourished and hydrated. This unique, hydrating formula moisturises and leaves the skin silky smooth.
Suitable For: Removing stubborn tan and preparing your skin for a fresh layer of self tan.
Use With: Any of the Bondi Sands Self Tanning Range.
Australian Made. Vegan & Cruelty Free.
Step 1 
For best results, apply Bondi Sands Self Tan Eraser Gel to dry skin after at least three days of applying self-tan. 
Step 2
Apply Bondi Sands Self Tan Eraser Gel liberally to the skin. Leave the Self Tan Eraser Gel on the skin for at least five minutes. 
Step 3 
Shower with warm water using a wet face cloth to wipe away the tan. For more stubborn areas or dry skin, use a Bondi Sands Exfoliating Mitt to gently remove the tan.