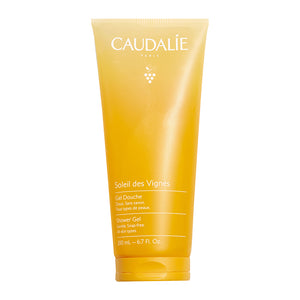 Transform your shower into pure relaxation with Caudalie's Soleil des Vignes Shower Gel.
Enriched with coconut milk, this luxurious soap-free shower gel gently cleanses and moisturises the skin from head to toe. Delicately fragranced with Orange Blossom, watermelon and white jasmin, your skin is left beautifully clean, refreshed and soothed.
Suitable for all skin types, this gentle soap-free formula is also made from a 100% plant-based cleansing formula.