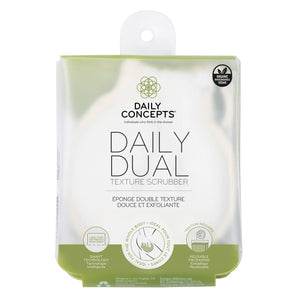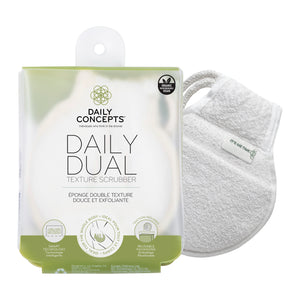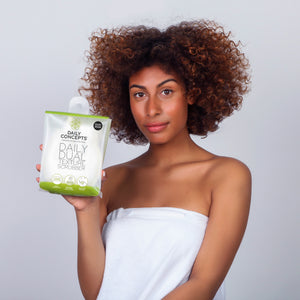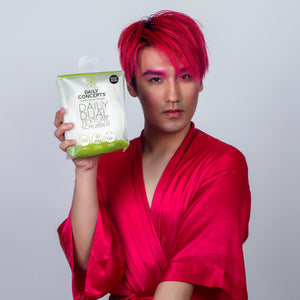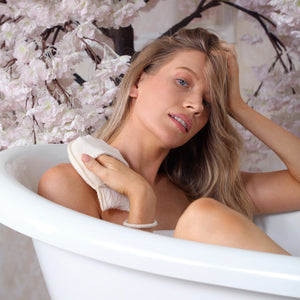 Organic cotton, polyamide, polyester
Good Skin.
Good skin can start from the inside out. I do find my skin looks way better since i started taking the Skin Complete capsules. I will defiantly be ordering them again, i have even bought them for my Mum as a Christmas present I have also bought the cleanse mitt for all my family.
The Daily Concepts Daily Dual Texture Scrubber is the ultimate body exfoliation tool with two sides for different levels of exfoliation to fit your needs. For your sensitive areas, use the softer side!  
WHO IT'S FOR  
All hoomans, aside from those with sensitive skin! 
HERO INGREDIENTS  
Cotton base layer with nylon exfoliation hoops: 

to gently buff off dead skin cells 

 
HOW TO USE  
Wet the Daily Dual Texture Scrubber and pair with your ideal cleanser or body wash. Cleanse your body in circular motions with the Daily Dual Texture Scrubber one side for the gentle parts of your body and the other side for needed exfoliation. Pair with your favourite body cleanser for a clean finish. Rinse well with water after each use during the shower and hang inside its reusable caddy. Once the label fades, it's time to replace your scrubber! 
Cruelty-free, vegan-friendly, biodegradable