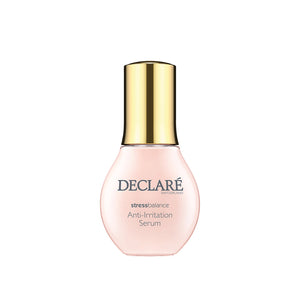 The precious serum with the unique Declaré SRC ™ complex is the effective care supplement for your stressed, irritated and sensitive skin. The combination of valuable active complexes makes this ultra-light serum so effective:
Signs of stress, tiredness and redness are visibly softened, the complexion looks even and radiantly fresh and relaxed. By using hyaluronic acid and moisture complexes, the skin is padded and the appearance of fine lines and relaxed areas is reduced. 
At the same time, effective plant extracts strengthen the skin's own protective function and make your skin resistant to daily stress factors. For perfectly strengthened, well-groomed skin and a relaxed-fresh complexion.  
Perfect for hoomans with redness, sensitive skin, sensitised skin or easily-annoyed skin.