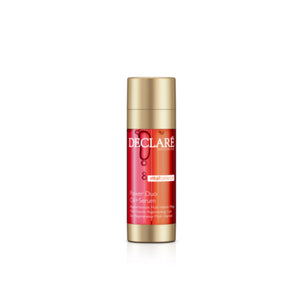 Declare Vital Balance Power Duo Oil and Serum is comprehensive care in a new form: hydro and lipid components that mix in your hand. 
This velvety nourishing vitamin cocktail ensures long-lasting regeneration of demanding skin. The combo of oil and water-based hydration provides intense hydration and gives the skin new energy through the supply of valuable vitamins. 
Delicate oils nourish the skin without causing irritation, fine lines and wrinkles are softened and the skin appears tighter and plumper with Declare's patented SRC complex for regenerated skin with energy and radiance. 
Ideal for dry, dehydrated or normal skin, especially mature skin - not ideal for those with oily or congestion-prone skin.