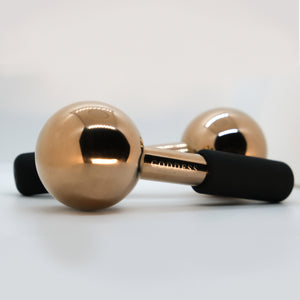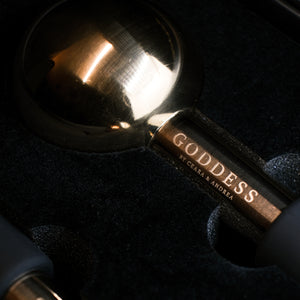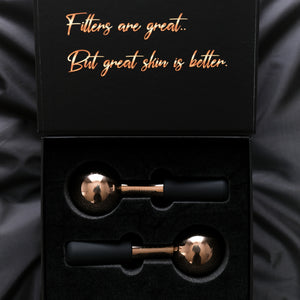 Fantastic product
I bought these when they first came out. They are absolutely fantastic and would recommend them highly!!!
Goddess Globes cryoglobes (2 globes) are your go-to, everyday cryo tools, using cold temperatures to help with lymphatic drainage and improve microcirculation in the skin.

Created by two expert beauty professionals that are passionate about skincare, the Goddess Globes let you bring your cryofacial to your home.

WHO IT'S FOR
All hoomans – particularly those looking to tighten, smooth, de-puff and promote glow daily.

HERO INGREDIENTS
Stainless steel encasing anti-freeze solution: durable globes filled with an anti-freeze solution to stay colder for longer

The cooling effects of the Goddess Globes can help to reduce inflammation in the skin, improve microcirculation to promote glow, smooth & tighten the skin, minimise the appearance of large pores, reduce redness, smooth out fine lines and reduce puffiness.


HOW TO USE
Refrigerate for 2 hours or more, gently moving the globes from the centre of the face outwards towards the sides, and then down the neck.

To clean your globes, pop off the black handle, submerge in warm soapy water and wash, dry them fully before popping the handle back on, and store in their original box.