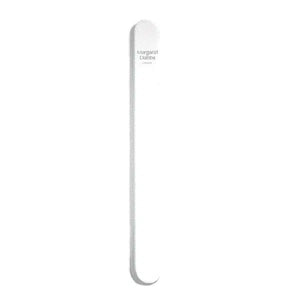 Margaret Dabbs Super Shiner Buffer
Easy to use and highly effective
Has unique tiny crystal technology that instantly shines and illuminates the nails, leaving a long lasting healthy sheen
Seals and protects the nail plate
Perfect for obtaining a groomed bare nail look between manicures
The Margaret Dabbs Super Shiner Buffer is easy to use and highly effective and the unique tiny crystal technology is what sets it apart from your normal buffer. Perfect for obtaining a groomed bare nail look between manicures, it will instantly shine and illuminate your nails, leaving a long lasting healthy and shiny sheen.
Use on dry, oil free finger and toe nails. Use the coloured side first over the nails, followed by the white side. For a very shiny surface increase the rapidity of the movements. Use once a week. Keep dry.
Results
Gives an elegant groomed appearance
Promotes healthy growth of nail
Promotes bare nail
Who is it best for?
Suitable for all nail types
Men and women
Contraindications
Do not use when nails are wet. Do not over-use.