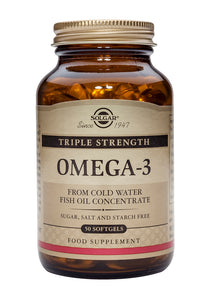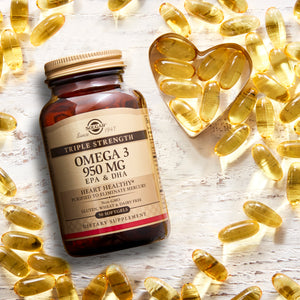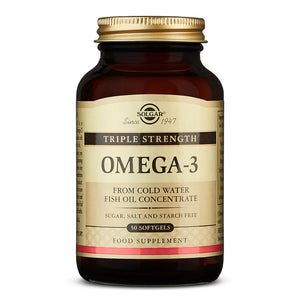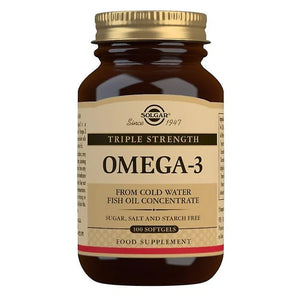 This is a good brand omega to take … some omega can be hard to stomach but not
These
Solgar Omega 3 Triple Strength Supplement (50 Soft Gels)
Solgar Omega 3 Triple Strength Supplement (50 Soft Gels)
Solgar Omega 3 Triple Strength Supplement (50 Soft Gels)
Solgar Omega 3 Triple Strength Supplement (50 Soft Gels)
Solgar Omega 3 Triple Strength Supplement (50 Soft Gels) is Solgar's highest concentration of the natural Omega 3 polyunsaturates EPA and DHA from cold-water fish. This formulation supports cardiovascular, joint, and skin health. It is molecularly distilled to remove mercury.
Amount Per Serving: 
Total Omega 3 Polyunsaturates - 950mg 
Ingredients: Fish Oil, Gelatin, Vegetable Glycerin, Natural Mixed Tocopherols.
Contains fish (anchovy, sardine, mackerel).
Free from: Gluten, Wheat, Dairy, Yeast, Sugar, Sodium, Artificial Flavour, Sweetener, Preservatives and Colour.
As a dietary supplement for adults, take one (1) softgel twice daily, preferably with a meal, or as directed.