Nerdie Bulletin: Murad Price Increase from 1st February 2020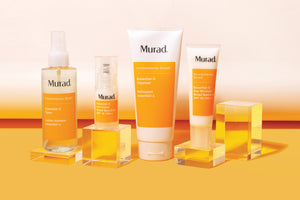 Some of our favourite Murad lines are going through changes - such as the Age Reform Range being renamed the Hydration Range. This will mean some glam new packaging, so watch this space for the reveal! 
From the 1st of February, a few Murad products will be also available at an altered price, but this will only affect one product currently stocked by The Skin Nerd.
Product                                                      Current Price                           New Price 
Murad Essential-C Cleanser                           €35                                         €37
Another notable change is that Murad City Skin Broad Spectrum SPF 50 will not be available until June 2020. Our team of Nerds and Nerdettes are more than happy to suggest an alternative for you in the interim - book in for a follow-up, call us at +353 1564 9362 and press 1, or email us at hello@theskinnerd.com!
Murad's new packaging will be revealed on the 1st of February, so keep your eyes peeled!