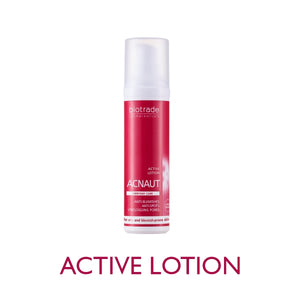 Great product for teenage skin
Highly recommend this moisturiser for teenage skin, has made a really noticeable difference to my 14 Yr old daughter's skin. I have tried a lot of products but never seen such remarkable results.
Thank you so much for taking the time to leave a review.
Amazing! We are thrilled for her
Acnaut
Not a great product spills out of bottle
Wonderful
I got this for my granddaughter and my daughter also used it and she said spots disappeared overnight.
ACNAUT is a special care lotion suitable for skin suffering from mild and moderate to severe acne pustules on the face, back and neck. The unique formula regulates oiliness, prevents blackheads and pimples on the skin and includes antibacterial ingredients with a broad spectrum of action.
Jenn's Nerdie Bit 
This is a spot-blaster supreme without containing any acids, just peptide-infused. Fab to dab on to localised breakouts!