The Skin Nerd Podcast: Ep.2 - Going Mental w/ Caroline Foran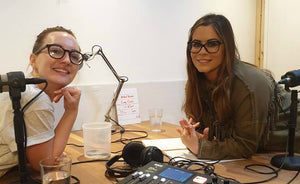 It's been a hot minute and we are sorry for keeping you waiting... But here is the second episode of The Skin Nerd podcast, with first access to you fantastic Nerd Networkers.
In this episode, we're talking confidence, being real and owning your anxiety, popping your hubby's back spots and general skin sins with bestselling author and co-founder of Gaff Interiors, Caroline Foran.