TSN Podcast: Ep. 7 - Striking Up The Brand W/ Melanie Morris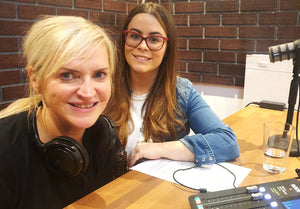 In this episode, Melanie Morris, director and contributing editor of IMAGE publications, founder of Genius Ideas Inc. and nutritional therapist, asks what the frick is a pre-mask, muses on celebrity fragrances and admits to doing something that we regularly joke about to her skin.
Listen now on Podbean - the TSN Podcast is coming to Spotify, Apple Podcasts and all of your favourite platforms very soon...