What's the Difference Between Chemical and Physical SPF?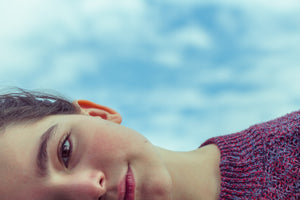 SPF is a trickier subject than many, which is why we have oodles of posts on it. There's the factor, the consistency, whether it's UVA protective or not, whether it protects from other lights such as HEV (blue) light or infrared light and whether they contain antioxidant protection, and that's even without going into body vs. face SPFs and textures.
Perhaps the most pertinent question is whether chemical SPF is better than physical (mineral) SPF or vice versa, as it is one raised within the skincare community a lot. Those who argue for natural, clean skincare will always defend a physical SPF, however, those who are more gung-ho about actual sun protection will sing the praises of a chemical SPF. 
For this reason, I'm going to lay it all out, explain the differences between chemical and physical SPF, the pros and cons of each and recommend some favourites of each.  
What is a chemical SPF and what is a physical SPF? 
The difference lies in the type of ingredient used to defend the skin from UV rays. It's 20-frickin'-19 and choice paralysis can be near-crippling. These marketing phrases are thrown at us from all angles, so the only way to judge is to actually understand the difference. 
Chemical filters work to absorb the UV rays from the sun into the skin and break them down into heat throughout your body. It's a chemical reaction, which is fairly cool that that's happening on your skin without you even realising. Some common chemical sunscreen ingredients are: 
Oxybenzone 

Octoxinate 

Octocrylene 
Physical (mineral) filters act like a reflective shield on the skin that bounce the light back outwards, stopping the rays from getting into the skin in the first place. They're like teeny tiny mirrors that you apply to your visage (your mush, as Karen of Lovely Girlie Bits would call it) . There are two mineral sunscreen ingredients you'll find: 
Zinc oxide 

Titanium dioxide 
Although mineral SPFs are often marketed as "organic", in chemistry, mineral filters are actually inorganic compounds and chemical filters are actually organic compounds. Sometimes, science has a sense of humour. 
Pros and cons of chemical sun filters and physical sun filters 
I find that chemical sun filters get a worse rap than they deserve. Research that emerged this year showed that within 24 hours, chemical sunscreen ingredients reached the bloodstream and remained there for 24 hours. However, it's important to note that this does not mean that having these chemicals in your bloodstream has any negatives - that's what we need to research further. 
Pros of chemical sun filters:
Even if you don't manage to cover every single millimetre of your skin, they can still be effective as they break down UV rays within the skin regardless. 

It's easier for manufacturers to get chemical sunscreen to a thinner consistency due to the molecular weight of the filters, so people are often more likely to wear them in the first place. 

It tends to be more resistant to water and sweat, and because of this, is considered to be longer-lasting protection.
Cons of chemical sun filters:
Hoomans the world over find that chemical sun filters irritate their skin.

They sting your eyes if you get a bit sweaty (we all know it's true).

They are harmful to coral reefs (particularly oxybenzone and octoxinate).

They don't stay as effective in direct sunlight when compared to physical filters.

They need to be applied 30 minutes prior to sun exposure to fully absorb into the skin and get working. 

Because they're heat trappers, some see heat rash or increased flushing. 
Physical or mineral SPF is very trendy at the moment because of the movement towards "cleaner" beauty, and the physical formulations we see now are far and away much better than the Casper the Friendly Ghost ones of days gone by. 
Pros of mineral sun filters: 
They are chemically inert, meaning they don't react - wouldn't it be lovely to be emotionally inert?!

Those with sensitive skin or irritated skin don't get the same irritation from mineral filters as they do chemical filters.

They're effective as soon as you apply them.

Nowadays, the minerals are micronised (smashed into smaller particles) so that they don't sit on the skin leaving you looking a bit pasty and peaky.

They don't damage coral reefs.
Cons of mineral sun filters: 
As they sit on the skin, rather than in the skin, it's easier for them to become less effective due to being wiped off accidentally.

You need to cover every single millimetre of your skin for maximum protection.

Sometimes, they require a little bit more effort to get them even across the skin than a chemical filter.
A big one I see everywhere is that mineral SPFs aren't suitable for use under makeup. Take it back. That's not true. It's the consistency of the formulation that would make a physical SPF not suitable for usage under makeup, not the physical filter itself - that's rude and slanderous to poor Titanium Dioxide and Zinc Oxide. 
Should I choose a physical or a mineral SPF? 
It's honestly up to you and what you feel will work best for your skin. When it comes to SPF, it is important that it feels nice and wears well on your skin because otherwise you're not going to be okay with wearing it. If your SPF is breaking you out, find another one - it's just not right for you! 
There are oil-free and non-comedogenic options when it comes to both chemical and mineral sunscreens, and there are nourishing, hydrating ones from each category too.  
Those with easily irritated skin, including those who suffer from breakouts, may like a physical SPF better though, as they tend not to exacerbate these concerns as easily. 
What matters when it comes to your SPF, from a skin perspective, is that it protects from at least both UVA and UVB rays and that you actually use it every single bloody day. It won't be protecting you from anything if it's sitting untouched on your shelf. 
The nerdie faves 
Chemical filter SPFs 
IMAGE Prevention+ Daily Matte Moisturizer SPF 32 (€47.50)
IMAGE Prevention+ Matte is a combo of physical zinc oxide and chemical octoxinate. Combinations can be the best of both worlds, as the chemical will catch any rays that the mineral may not. 
It's a mattifying, oil-free, broad spectrum sunscreen that contains antioxidants to protect your skin from free-radical damage that causes it to age faster. A firm favourite of the Nerd Network. 
IMAGE Prevention+ Daily Hydrating Moisturizer SPF 30 (€47.50, 91g) 
The hydrating version of IMAGE Prevention+ is super similar to the Matte version except geared towards those who need a bit more moisture.  
Mineral filter SPFs
Neostrata Sheer Physical Protection SPF 50 PA++++ (€35.50, 50ml) 
The Neostrata Sheer Physical Protection SPF50 PA+++ uses both titanium dioxide and zinc oxide to protect the skin from UVA and UVB rays. Let's do a good SPF checklist: broad spectrum: check, antioxidants: check, additional anti-ageing benefits: check (in the form of PHA). 
Consistency-wise, this is very liquid - as in rolls off your hand if you're not careful. The pro of this is that it's incredibly light and feels like nothing on the skin. It has a mild nude tint to it to counteract any white cast too. 
Skingredients Skin Shield SPF 50 PA+++ (€42.00, 100ml introductory size) 
How exciting is it to have Skingredients in a The Skin Nerd blog?! No, just exciting for me? Skingredients, our very own skincare range, features a physical SPF called Skin Shield SPF 50 PA+++. Zinc oxide is the mineral filter in it which protects from both UVA and UVB rays, and it contains vitamin E and vitamin B3 (niacinamide) for antioxidant protection. 
Other perks of Skin Shield are that it is… 
Non-comedogenic & oil-free 

Water-resistant 

Moisturising & priming 

Free of photo flashback 

HEV (blue) light & infrared protective 
It has a lightweight creamy texture and a dewy (but not shiny) finish, and having had hoomans of all different skin types and concerns test it, it works for so many different skins. Pippa is a biiiig Skin Shield fan! 
You can get Skin Shield SPF 50 PA+++ on our store if you're a member of the Nerd Network. If you ain't, get it from any of our stockists nationwide! 
Murad City Skin Broad Spectrum SPF 50 (€70.00, 50ml) 
Murad City Skin Broad Spectrum SPF is the physical SPF that made me fall in love with them. It's smooth, hydrating, so effortlessly lightweight and not shiny on the skin, whilst protecting the skin from both UVA & UVB rays, as well as blue light (HEV), pollution and infrared. 
Like the Neostrata Sheer Physical Protection SPF, it uses both titanium dioxide and zinc oxide to provide the skin with protection as well as an ingredient called lutein, which defends the skin from blue light. 
It has a velvety matte finish and sits fantastically under makeup. 
When it comes to choosing the right SPF for your skin, there can be a bit of trial and error and sometimes it takes a while to find an SPF that you actually love. I have been blessed to have found lots of SPFs that work with my skin but on that journey, I have found loads that I personally wouldn't touch with a ten foot pole. It is what it is, so don't be afraid to test, sample and learn more about ingredients!
Check out our full range of SPFs on the Nerdie Store: