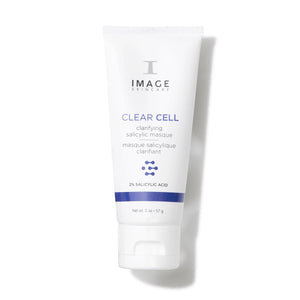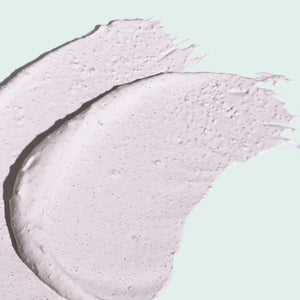 2% Salicylic acid, Glycolic acid, Granactive acne (oligopeptide-10, boswellia serrata extract and honey extract), MSM (dimethyl sulfone), China clay (kaolin), Hyaluronic acid, Peppermint leaf, Rosemary, Manuka (Honey).
For an accurate listing of ingredients in each product, please refer to your product packaging.
Love it but pricey
Really happy with the product but it's something I probably won't be able re-purchase soon unfortunately. It's quite expensive for a small product
Been using this for about 2 weeks now and it really cleared out my pores !
Powerful for targeted treatment of acne
This stuff is strong but you can really feel it working! One star off for the scrub element of the mask. On irritated sensitive skin it's not something you want to rub in too much to make it even more so! Overall would be happy to buy again!
IMAGE Clear Cell Clarifying Acne Masque (57g)
Love this product!
Love love love this product, it feels like your skin has undergone a deep clean after using it. It has that just come out of the salon after a facial feel. Will be purchasing again - pity the bottle is so small!
An AHA/BHA blended acne masque designed to immediately draw out impurities and excess oil. Antioxidant blends of nutrients soothe irritated and red acne lesions. This masque leaves skin fresh and oil-free.
This masque contains:
2% Salicylic acid, an exfoliating acid which cuts through oil to dissolve debris in the pore
Glycolic acid, an exfoliating acid to help slough off dead skin
Granactive acne (oligopeptide-10, boswellia serrata extract and honey extract), botanical complex containing a patented antimicrobial peptide to help fight acne
Hyaluronic acid to plump and hydrate skin. 

This masque helps to bsorbs excess oil and sebum while gently exfoliating pore-clogging dead skin cells

Especially suited to oily or acne-prone skin, sun-damaged skin, and ageing skin.
Jenn's Nerdie Bit 
This contains a 5% blend of salicylic and glycolic acid as well as kaolin, a soothing clay, granactive acne and hyaluronic acid. Lovely to have your in skincare toolbox for sudden breakouts. 
Recommended usage as per your Nerdette as this is a very active masque but it should last you between 8 to 12 weeks! Apply a cherry-sized amount on very clean skin - your skin should be covered in a thick, even layer. Leave for a maximum of 10 minutes, 5 minutes for darker skin types. 
You can mix in Iluma Brightening Powder to give it glow-boosting qualities! 
 Not suitable for use during pregnancy
Please note this product contains manuka honey and granactive acne which are animal-derived.