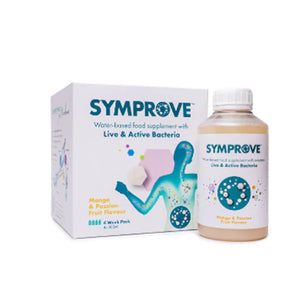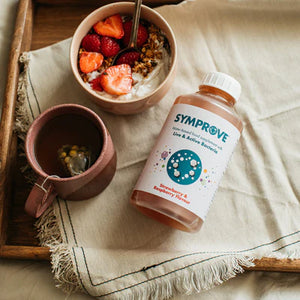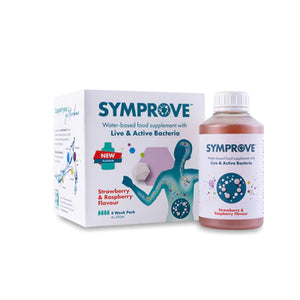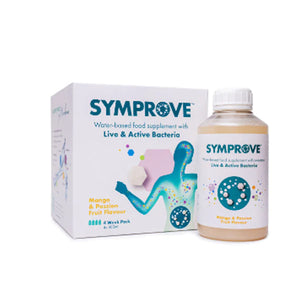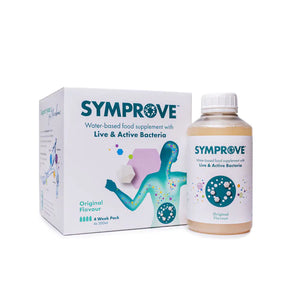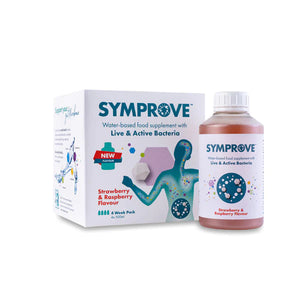 Great experience
I have had a great experience with The Skin Nerd. I have ordered a couple of times Symprove 4 Week Supply.
The first time the order had a hard time arriving due to mismanagement of the local delivery service. The Skin Nerd customer service was exceptional and kindly resent it with a different delivery company. Luckily, the next times I ordered, the parcels were delivered within a couple of days.
Symprove
I find Symprove very effective for maintaining healthy gut balance. I have tried numerous probiotics over the years but this is the best yet. Skin Nerd provides great value as this product is quite expensive. Delivery was also very prompt.
Symprove
Dont notice any change yet but will stick with it for the 12 weeks.
Brilliant result by taking Symprove
Greatly appreciated to take this product. Fantastic results in only two weeks.
Symprove 4 Week Supply

Our gut health is strongly linked to our overall health and wellbeing. The gut microbiome helps to support vital processes in your body such as digestion as well as brain and immune health, making it important to support its healthy balance.
Symprove Live & Active Bacteria

Symprove is based on an extract of germinated barley and produced at our dedicated site in Surrey, England. The site operates under strict and carefully controlled conditions. We manage everything from cultivating the right strains of bacteria to shipping Symprove worldwide and right to your door.

Please be aware that Symprove has a shelf life and check the expiry date on the bottle
We want you to use Symprove for at least 12 weeks. It can take time for your gut bacteria to go out of balance, and it can take time to balance it.
Directions for use
Incorporating Symprove into your daily routine is easy. Just take 70ml of Symprove every morning on an empty stomach, wait 10 minutes before eating or drinking and then continue with your day. Once open, Symprove should be refrigerated but do not freeze or heat as this will kill the bacteria