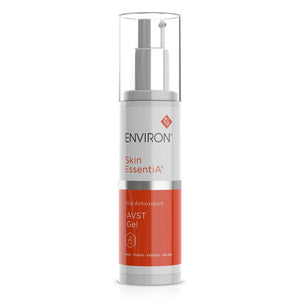 Environ Skin EssentiA Vita-Antioxidant AVST Gel
Environ Skin EssentiA Vita-Antioxidant AVST Gel
Environ Skin EssentiA Vita-Antioxidant AVST Gel
Love it, love the feel of it on my skin love the smell
Want to order Environ but aren't a consultation client? Chat with our team between 9AM - 5PM Monday to Friday to discuss Environ, if it's suitable for you and get access to this this product.
The vita-antixoidant enriched Environ Moisturising Gel is a mild gel-based moisturiser containing antioxidants and a low concentration of vitamin A and vitamin C for hyper-sensitive, congested, oily or reactive skins.
Please note that once opened AVST Gel is only active for 12 weeks.