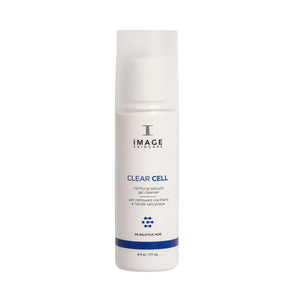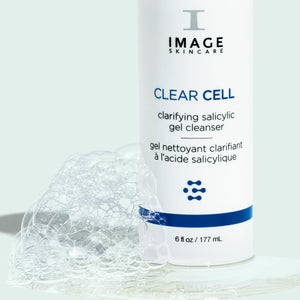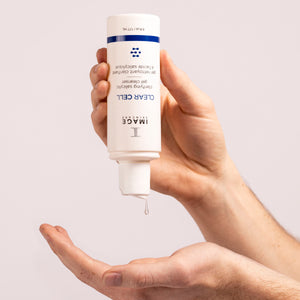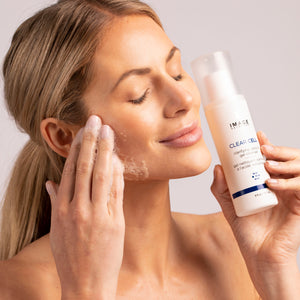 2% Salicylic acid, Neem leaf extract, BHA exfoliator, Purifying botanical, Granactive acne (oligopeptide-10, boswellia serrata extract and honey extract), Arnica montana, Horse chestnut, Tea tree.
For an accurate listing of ingredients in each product, please refer to your product packaging.
CLEAR CELL Clarifying Gel Cleanser
Really good product
I've had issues with breakouts and really dull and unhealthy looking skin for about a year. Using this has really made a huge to me, I'm so happy with it
Wonderful
I use it once a week and it is great
IMAGE Clear Cell Clarifying Gel Cleanser (177ml)
This foaming, salicylic-based gel cleanser gently removes makeup and eliminates excess oil while lightly exfoliating dead skin cells and keeping skin smooth, soft and shine free.
This cleanser contains: 
2% Salicylic acid, an exfoliating acid to help dissolive debris in the pore
Granactive acne (oligopeptide-10, boswellia serrata extract and honey extract), a botanical complex containing a patented antimicrobial peptide for use in products associated with treating acne symptoms
Arnica montana, also known as wolf's bane, to help reduce inflammation
Tea tree, anti-inflammatory and anti-microbial.

Ideal for oily/acne prone skin and teenagers. Helps to reduce shininess and can help to reduce the amount of breakouts on the skin. 
Jenn's Nerdie Bit 
This is an intense, spot-fighting, pore-unclogging cleanser that contains salicylic acid, neem and tea tree.
Follow your homework sheet carefully and use a non-active cleanser on alternate nights or however your Nerdette recommends. It can be used as a mask on confined broken out areas. Make sure to remove your makeup first with the Cleanse Off Mitt!
This will last you around 8 to 12 weeks, dependent on usage. You should use an acorn-sized amount each time. 
 Not suitable for use during pregnancy (salicylic acid) 
Please note this product contains honey extract which is animal-derived. 
Paraben free.