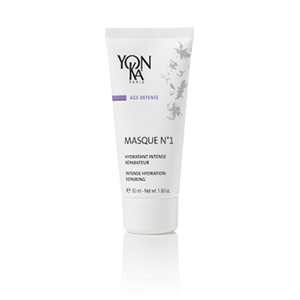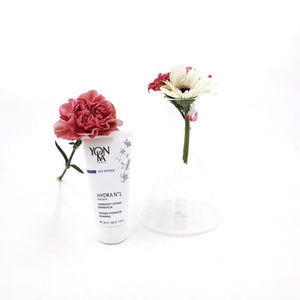 Yon-Ka Hydra No 1 masque
Like this product a lot. I use it as a thin layer & leave it overnight. Love the smell, love the texture, love the way it spreads - I feel quite chuffed that I'm doing my bit for my aged skin.
Yon-ka Hydra 1
Amazing product, have bought again and again.
An intense hydration mask. This gel-cream mask with delicate floral aromas provides immediate, time-released, deep hydration: +54% after 1 hour and +96% after 8 hours. It helps the skin to combat free-radicals, ageing and irritating agents.
Contains:
• Imperata cylindrica, aloe vera, PCA, plant glycerin: hydrating
• Vitamin A: regenerating
• Jojoba, sandalwood, phellodendron, barley: anti-dehydrating - repairing
• Bacopa monniera: anti-oxidant
• Vitamins C and E: anti-oxidants
• Bisabolol, vitamin B5 : soothing
• Essential oils of rose, jasmine, shiu: relaxing
Jenn's Nerdie Bit
Yon-Ka's Hydra N˚1 masque (formerly Masque N˚1) is one of my favourite masques due to how soothing and hydrating it is. It's perfect for overnight use to give intense skin hydration, especially after times when hydration may have been zapped from the skin.
Vegan-friendly