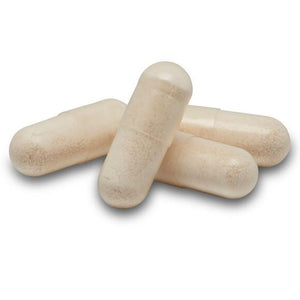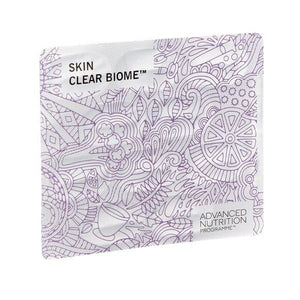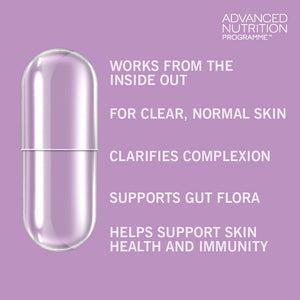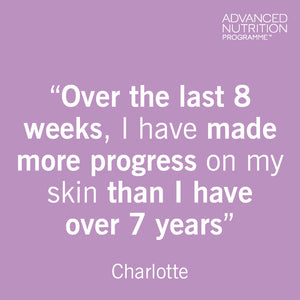 FULL INGREDIENTS: MICRORGANISM COMPLEX (Lactobacillus paracasei, Lafti® L26 AF, Bifi obacterium bifidum Rosell®-71 (R0071) , Lactobacillus helveticus Lafti® L10 ND , Saccharomyces boulardii (contains MILK, SOY), Vegetable capsule shell (hydroxypropyl methylcellulose), Zinc oxide, Antioxidant (ascorbic acid), Anti-caking agent: vegetable magnesium stearate, Potato starch
FOR ALLERGENS: See ingredients in bold.
Advanced Nutrition Programme Skin Clear Biome
No difference so far
I bought two packs and I've been taking them religiously for two weeks. There's no difference in my skin yet. I still have bad sore spots on my face. Hopefully it'll clear up soon.
Unsure
I am still not seeing any difference on my skin yet so I am unable to give a definite feedback
Advanced Nutrition Programme Skin Clear Biome
Brilliant probiotic
Been using this prebiotic for about 20 days now and have to say that I have noticed such a difference in my skin. It's much clearer and not as dry as it had been.
Formulated specifically for stressed and problem skin, Advanced Nutrition Programme Skin Clear Biome™  (60 capsules) is a pioneering supplement harnessing the benefits of microbiome technology.

Four strains of beneficial bacteria and yeast which work in synergy to balance and clear the skin from deep within. Featuring patent-pending biome technology Skin Clear Biome™ is a next-generation skin supplement, formulated by Advanced Nutrition Programme™ experts to nurture the close connection between a healthy gut and balanced skin.
WHO IT'S FOR
Ideal for those with problem skin, for those looking for brighter skin and everyday skin maintenance.
HERO INGREDIENTS:
Bifidobacterium Bifidum: probiotic strain
Lactobacillus Helveticus: lactic acid probiotic bacteria naturally found in kombucha & kimchi
Lactobaccilus Paracasei: one of the most extensively document strains of lactic acid probiotic bacteria
Saccharomyces Boulardii: yeast, first reported skin study in 1989
Zinc: contributes to maintenance of normal hair, normal nails and normal skin
HOW TO USE:
Take 1 capsule per day with a meal or as your health professional advises.