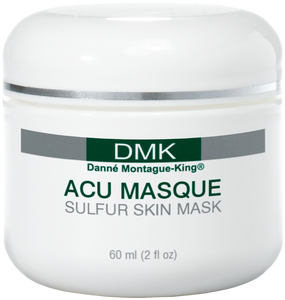 Worth every penny
I was prescribed this mask by a nerdette and I just love it. As a combo skin gal this works wonders on my t-zone. I use it once a week at least to keep the skin clear. A little goes a long way so it lasts quite a while.
Worth it
I have to say this mask is the best I've ever tried- it calms down irritated skin and I really notice a difference after using it!
Excellent
This mask is amazing for dull, congested skin. My skin feels and looks 10x better afterwards, I find it great for inflammation and redness associated with spots.
Acu Masque
Certainly reduces redness and any inflammation after use. Pleasant salon type smell. Spreads nicely
Amazing
Bought this 8months ago and I use it once a week and it really keep my skin looking healthy and keeps spots at bay. Skin is so soft after using, I have very sensitive skin so was very nervous about using it, but I find it amazing.
A home maintenance masque recommended for acne, congestion, blackheads, open pores and dull or oily skin. Reactive skin will also benefit. It can be used by men and women for bacterial, fungal or microbial problem