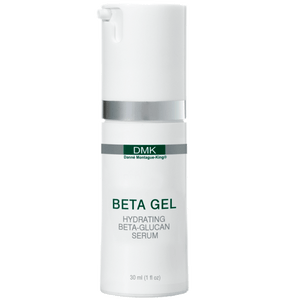 Dmk
Reducing scarring from previous spots
DMK beta gel
Really good product for reducing redness and calming skin. Only downfall for me was the quantity you get for the price but it is a great product if you can afford it.
DMK Beta gel
I'm already seeing a big improvement in my skin the redness around my nose has improved greatly and my spots are nearly all gone thank you I'm looking forward to my 12 week review already!
DMK Serum
Face appears clearer since starting to use,will buy again
Great serum
Although I have only been using the serum a few weeks now I am already seeing results. The bumpiness I had had been battling with on my cheeks and along jawline has disappeared and I can only hope that I will see even more results as I continue to use it. I gave 4 stars as I haven't been using it long enough to give 5!
Fight acne and irritated skin with DMK's signature Beta Gel formula. This transdermal serum is packed with potent betaglucan plus vitamins B and C for maximum performance.
Betaglucan has been shown to stimulate the skin's inbuilt immune system and also work as a potent antioxidant against destructive free radicals that cause premature ageing. Beta Gel serum can help reduce swelling, redness and inflammation almost immediately by boosting the skin's immune defence system, allowing healthier skin cells to fight back.
Beta Gel can be used on burns, sunburn, sutures and for pre and post-operative clients. Beta Gel may be beneficial for slow healers and those who suffer from premature ageing. Beta Gel can be applied directly to the skin and can be used around the eyes.