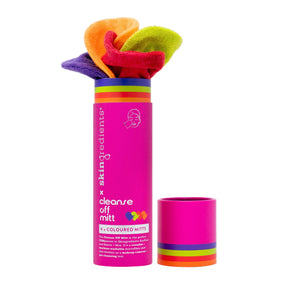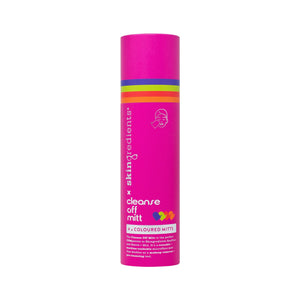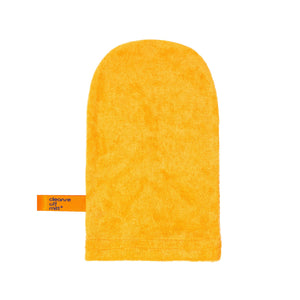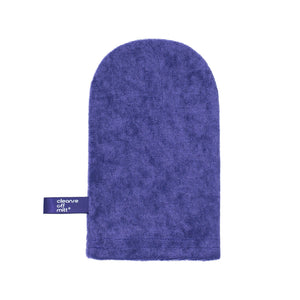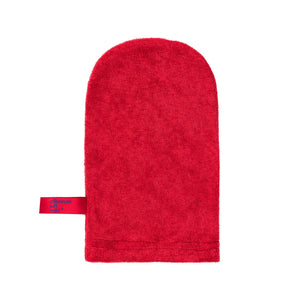 Skingredients x Cleanse Off Mitt 4 Pack
Cleanse off mitt
Love these. Feel really clean and didn't upset sensitive areas. My only complaint is that they went bobbly after 1st wash.
Skingredients x Cleanse Off Mitt 4 Pack
Cleanse off mitt
I love this product. So soft yet effective at cleansing away makeup.
Really like them especially the colours
The Cleanse Off Mitt is your microfibre pre-cleansing + makeup removal tool that'll make quick work of lifting away the makeup, SPF, oil + pollution that's settled on your skin throughout the day. Your lashes? It loves 'em – your COM will remove stubborn mascara + keep your false-lashes looking fluttery + fresh. You can also take your COM in the shower to scrub-a-dub-dub your skin all over! 
These aren't normal COM's, oh no! This 4-pack contains our skin-loving mitt in the 4 KeyFour colours (that's purple, green, red + yellow) to match your hero Skingredients products. That means you'll always have a clean COM on the go! 
The Cleanse Off Mitt is designed to remove all traces of makeup prior to cleansing and can additionally easily remove all remnants of your cleanser. Place your hand in the mitt, douse in warm water and remove all makeup, oil + debris from your face. It's easy-peasy, super skin-friendly and helps to reduce single-use products in your beauty routine. A multi-tasker – we love, turns out loads of other hoomans® do too! 
We recommend that you replace Cleanse Off Mitts after 3 months of use, but it'll last much long if you take care of it. Check the cleaning instructions to prolong the lifespan of your sink-side BFF! 
Rock star ingredients 
Polyester: a synthetic fibre that uses much less water + has less of an impact on the environment in which it's made, compared to bamboo + cotton. Its clever little loops scoop up the debris + dirt to reveal a fresh canvas that's ready for skincare

 
How To Use: 
Remove a Cleanse Off Mitt from the reusable tube. 

 
Soak in lukewarm water, wring it out, pop your hand in and glide it across your face in circular motions, or in a gentle, outward swiping motion.

 
Follow it up with a cleanser for the perfect double cleanse.

 
Nerdie tips: use your COM to wipe clean your mini hooman's® face (we know how mucky they can get), remove your cleansers + face masks, wash your body in the shower + tub and much, much more. The world's your oyster when you're wearing our might mitt! 
Who It's For: 
Suitable for all skin types – even very, very sensitive skin types

 

Perfect for all ages + genders – even not forgetting mini hoomans® too, we've had proud mamas flooding our inboxes for years (we love it)

 

Ideal for acCOMpanying (wink, wink) you on your travels, festivals + gym sessions 

 
Product Claims: 
Dermatologically tested

 

Tested for use around the eyes  

 

Non-comedogenic

 

Cruelty-free

 
How To Recycle: 
How to recycle your cardboard outer tubes: pop them into your household recycling bin.