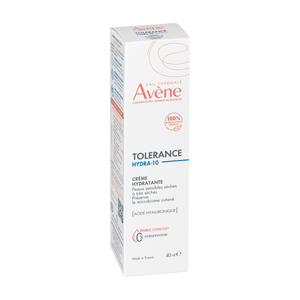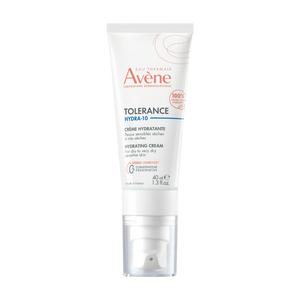 Middle of the road moisturiser!
Its perfectly fine and a great price point. That said, it is creamy in texture and quite thick. I don't really think of it as hydrating. Its a nice base though for under make up and one application per day seems enough, 2 pumps.
Avene Tolerance Hydra-10 Hydrating Cream 
This high tolerance moisturiser made with 100% natural ingredients for dry to very dry dehydrated skin is suitable for adults, children and infants. TOLERANCE HYDRA-10 Cream promotes the skin's natural moisture and contributes to its daily comfort. It is formulated to be microbiome friendly thanks to its patented formula**inspired by the skin's composition. Enriched with Hyaluronic Acid, its formula intensely hydrates the skin for 48 hours*. The anti-contamination Sterile Cosmetic pump perfectly protects its formula, without preservatives or fragrances. The comfortable and nourishing texture of this dry skin face cream leaves the skin without any greasy effect, moisturises lastingly.

*After 7 days of use. Instrumental test after 7 days, twice a day application. 30 subjects.
**Patent registered.

•  HYDRATES continuously for 48H*
Apply morning and evening to the face, neck and eye contour area.