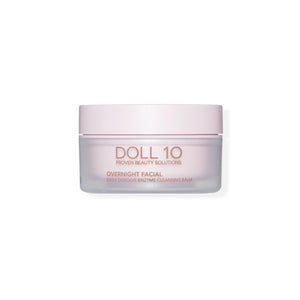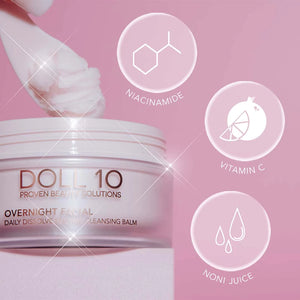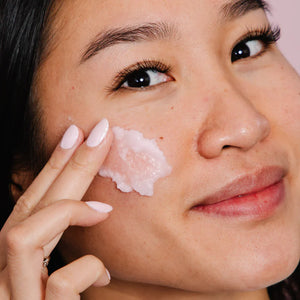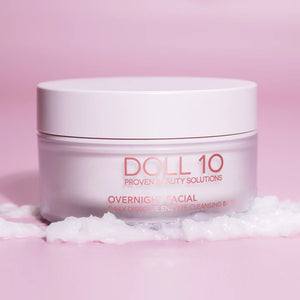 DOLL 10 DAILY DISSOLVE ENZYME CLEANSING BALM
A genius, 3-in-1 cleansing balm that cleanses, exfoliates and tones in just one step.
SOLUTIONS FOR
✔ Skin Detoxing
✔ Cleansing
✔ Makeup Removal
✔ Exfoliation
✔ Toning and Balancing
DISSOLVE MAKEUP
The melting texture harnesses the power of enzymes to gently resurface skin while dissolving makeup, dirt, and oil, creating a baby-soft canvas for skincare and makeup. Formulated with antioxidant-rich Vitamin C & Noni Juice to brighten, Niacinamide to hydrate, dissolving natural exfoliants as well as Papaya & Pineapple Enzymes to leave skin looking clean, bouncy, and glowing. This luxurious cleanser is free of essential oils, silicones, and synthetic fragrance.