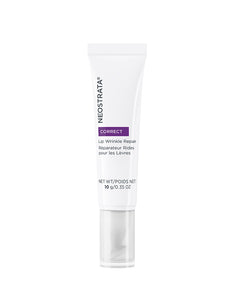 This topical line filler for the lip contour is formulated with NeoGlucosamine and NeoCitriate to target a plumped appearance and visible improvement in vertical lines above the lip IN 3 DAYS.
This product contains
5% NeoGlucosamine: a building block of Hyaluronic Acid, and clinically shown to promote visible plumping of the skin and smooth the appearance of fine lines & wrinkles.
3% NeoCitriate: supports skin's natural collagen to plump the look of skin
Peptide Infusion: known to target fine lines & wrinkles
Apply AM and PM after cleansing and before serums & SPF.