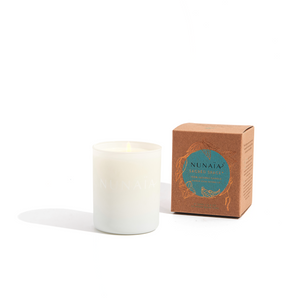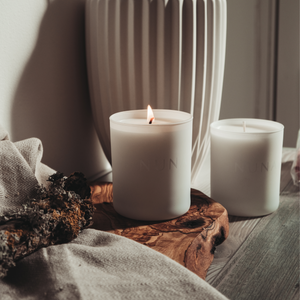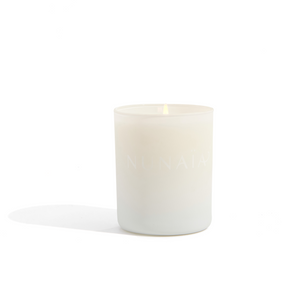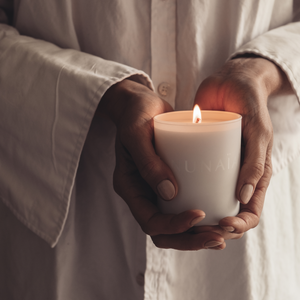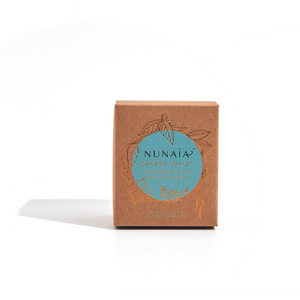 Smells divine!
This candle smells divine! It has a floral scent that I find very relaxing before bed.
Nunaïa Beauty Sacred Space Candle
DESCRIPTION
A beautiful lavender and rose geranium scented essential oil candle that will fill your room with the Nunaïa signature well-being boosting scent that smells wonderful but also has a positive effect on mind, body and spirit encouraging restful sleep and a greater sense of calm.
Inspired by the ancestral practices shared by healers and shamans with Founder Nicola Connolly in the Amazon Rainforest and Andes Mountains of Peru and Ecuador, the candle is designed as the first grounding step in your night-time ritual to create a space of calm and balance.
WHY YOU WILL LOVE IT:
Sustainably and ethically sourced eco-friendly candle
100% essential oils for deeper aromatherapeutic benefits
No synthetic fragrance
Lead and paraffin-free wick and wax
Certified vegan and cruelty free
Non-gmo certified soy wax
Non-toxic and clean burning
Hand-crafted with 100% plant-based ingredients
Made in Ireland
HOW TO USE:
We love helping you create rituals in your day that bring a sense of calm and balance.
WHEN: As part of your night-time ritual to prepare for deep, restful sleep.
HOW: Light the candle to create your own Sacred Space® and an atmosphere of calm.
RRP: €26.00
WEIGHT: 180G
BURN TIME: Up to 38 hours ©
SCENT: Floral
ABOUT NUNAÏA
At Nunaïa (pronounced [noo-nigh-ya], we are passionate about helping you create moments of connection in your day. Our superfood skincare rituals are hand-crafted to restore skin health and bring a greater sense of balance.
Over a decade spent researching health & well-being with traditional communities in South America inspired us to combine this ancestral plant knowledge and wisdom with the latest green beauty technology.
Our natural, green ethos means we work directly with our community of growers in the Amazon Rainforest and Andes Mountains of Peru to ethically source our active ingredients.
A percentage of the profit of every product sold goes back into the Nunaïa Community Fund which supports educational scholarships for our growers.