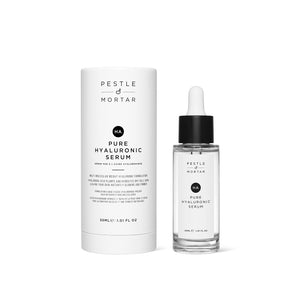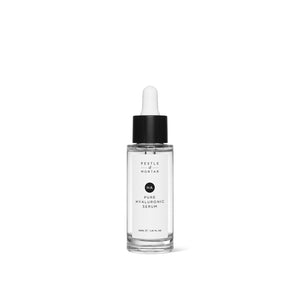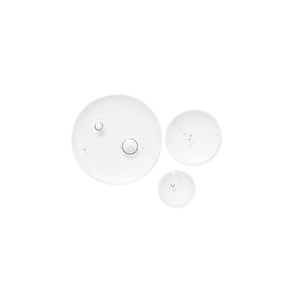 Pestle & Mortar Pure Hyaluronic Serum
Love it makes my skin feel beautiful
Pestle & Mortar Pure Hyaluronic Serum
Best hydrating serum ever
I kept getting dry patches on my cheeks and nothing seemed to be helping. I introduced Pestle and Mortar Hyaluronic Serum to my regime and it made such a difference. My skin is smoother, plumper and more hydrated. Wouldn't be able to live without it
Pestle & Mortar Pure Hyaluronic Serum
Pestle & Mortar Pure Hyaluronic Serum (30ml) is a hyaluronic acid serum to hydrate the lower layers of the skin. It contains low molecular weight sodium hyaluronate. Because the molecule size is smaller, the hyaluronic acid can penetrate deeper and more quickly into the skin. 
It also contains aloe barbadensis leaf juice (aloe vera), vitamin E and glycerine so it is a super hydrator. 
Jenn's Nerdie Bit 
This is one of my favourite hyaluronic acid serums - we used it on the models at London Fashion Week and it went down an absolute treat! You can use this daily and nightly and ever so rightly, just apply a drop to your forehead and each cheek and gently spread it across your face with the top of your fingers. 
 Vegan-friendly