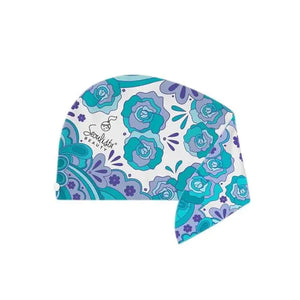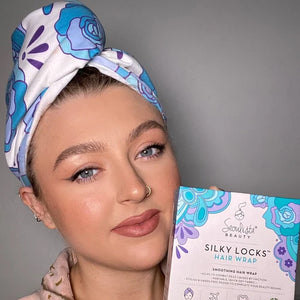 Helps curls
I have naturally curly hair, I keep the Seoulista Silky Hair Wrap on overnight after washing/conditioning and it definitely helps with frizz control. Curls are bouncy and healthier. Love it, would recommend.
Seoulista Silky Hair Wrap 
Quick-drying solution to protect hair
 Silky Locks™ is innovatively designed using microfibre suede, a smoothing material which quickly and gently dries hair while protecting it from the damaging effects of friction, including breakage, thinning, frizz and split ends.

This lightweight and ultra-gentle hair wrap is kind to hair and, unlike traditional towelling which can weigh heavy on your head, it stops dragging at the roots to keep hair smooth and intact. The hands-free design makes it convenient for multi-tasking – simply secure over your head and continue your getting-ready routine.

Made of a rapid-dry material, each square inch holds close to 200,000 fibres to reduce drying time and preserve hair's natural health by minimising friction and breakage. Hair is left stronger and more manageable, with a beautiful silky feel.