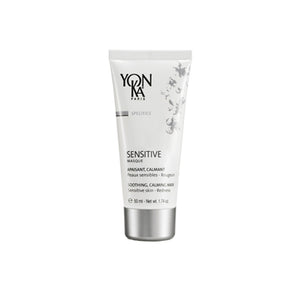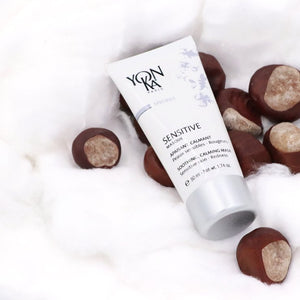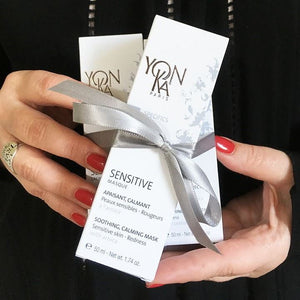 Love this product. It feels so good on my skin
Great for dehydrated sensitive skin
Very hydrating and gentle on sensitive skin.
Good to use as a mask or as a light night cream.
Yon-Ka Sensitive Masque (50ml) is a comforting masque formulated with soothing plant-derived extracts such as arnica and horse chestnut to ease reactive skin. 
This creamy, silky masque acts as a protective plaster to the skin that works to make the skin less reactive and bring down signs of discomfort.
Contains:

Arnica, yarrow, chamomile & mallow: soothing 
Horsechestnut, hamamelis: anti-redness
Cereal germ oil & St. John's Wort: nourishing 
Yon-Ka Quintessence: balancing 
Who it's for: 

Hoomans with sensitive skin in need of a bit of extra nourishment and soothing, those with itchiness, tautness or redness caused by extrinsic factors, all ages
How to use: 
Apply post-cleansing or serum, leave to sit for 10 minutes and massage in any residue. Use 2 or 3 times per week. You can also use it as an overnight masque, by applying a thinner layer and allowing it to sit on the skin.