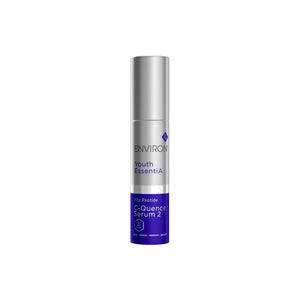 I really like this serum and it suits my skin I like the results.
Want to order Environ but aren't a consultation client? Chat with our team between 9AM - 5PM Monday to Friday to discuss Environ, if it's suitable for you and get access to this this product.
Environ C-Quence 2 is the second stage gel for strengthening refining and moisturising. A gel/serum enriched with essential active vitamins and powerful antioxidants to firm the skin, smooth wrinkles and fine lines and reduce the appearance of uneven skin tone.