Is Expensive Skincare Better?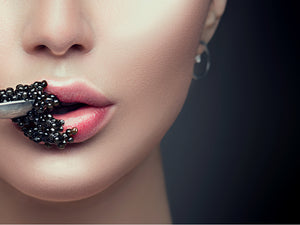 No matter how many years you are in the industry, or how the industry changes, hoomans always ask "Is expensive skincare better?". Whether they say it straight out or find a different way of saying it (ie. "What's the difference between this cleanser and that cleanser?") only comes down to how ballsy they are, but it's certainly not a stupid question.

Certain legacy skincare brands, naming no particular names, have justified frankly ludicrous price tags with their story. In my opinion, if I'm going to pay that much money for a story, it had better be on Broadway.

Like any good question, there is no one answer. There are some much more affordable brands that I adore and will always keep around, and there are some expensive brands that I just have never understood the hype about, try as I may to make their products work for me.

In formulating Skingredients, I learned a lot more about the expense that goes into products and the decisions you have to make to have your product at the price point you'd like to have it at. We not only spoke with formulators and manufacturers, but independent cosmetic chemists who have worked with huge (and tiny) brands over the years, as well as industry experts who know their shizz.
Why is some skincare more expensive?
As per the nerdie norm, there are a variety of factors that drive the cost of a product up…
Perfecting the formulation: You want to deliver your active ingredients, have a tint to your product, keep it from congealing into unpleasant gunge and have it actually do something… Chopping, changing and going back and forth costs money.
Testing: Some of the tests we put skincare through are actually optional, such as ocular testing and dermatological testing, and getting certifications, such as cruelty-free status and certified Vegan status, isn't even included in that category.
Patented and proprietary ingredients/blends: Patented skincare ingredients, such as specific peptides, tend to have evidence attached to them, which is why you'd opt for them over something else. With evidence comes… More money.
High-quality ingredients: Potent, pure vitamins and vitamin derivatives ain't cheap, and many botanical extracts and antioxidants aren't either, especially in the type of formula that is effective.
Packaging: When we're saying packaging, we don't even mean just the prettiness of a product. We mean the mechanism that keeps your products fresh and allows you to use it easily - airtight packaging is more expensive and completely necessary for sometimes finicky active ingredients, such as vitamin A and vitamin C.
The "sexy" ingredients: People won't consistently use skincare that feels disgusting, meaning they won't get results. Non-comedogenic silicones like dimethicone, for example, and other texture or appearance enhancers can add to the price of a product.
Logistics: Getting products from where they need to be created (which is going to end up being all over the world, dependent on the ingredients and packaging you're opting for) to where they're going to be retailed also ain't cheap, baby. 
How to know if your expensive skincare is better
With all of this in mind, how do you know that you're paying for the above justifiable expenses and not just the name on the front? It's about doing a nerdie investigation, looking at the order of ingredients in your products and ensuring that the ingredients within are going to do something for you.

The INCI on the back of your skincare is your friend. If you haven't been introduced to Madame INCI, she stands for International Nomenclature of Cosmetic Ingredients, and is the list of products you see on the actual product, the box or on its inner leaflet. It's not the marketing-friendly ingredients, it's usually a plain-text list of ingredients, always beginning with water (aqua).

Your INCI, or INCI list, allows you to see the ratio of ingredients within a product, as it legally must be in order of highest amount to lowest amount.

If you're buying a product because of a specific ingredient (let's say vitamin C), you probably want it to be in the first half of the ingredients list. The main issue is the INCI listing isn't how you'd usually know the ingredient by - it's their birth name that's used, just like the Caoimhe you know that goes by Keeva (or Mary, Ireland can be funny like that).

In the below pictures, the first of the Skingredients Skin Protein INCI and the second of the IMAGE Vital C Hydrating Facial Cleanser INCI, vitamin C appears as multiple different names.

In Skin Protein, you can see that it is referenced as 'ascorbyl palmitate' and 'tetrahexyldecyl ascorbate', two stable (and effective) forms of vitamin C. In the Vital C cleanser, it appears as 'ascorbyl palmitate' and 'sodium ascorbyl phosphate'.

Exceptions
Retinol and retinyl palmitate, as noted by Beauty with Brains, is an exception to this rule, as it is effective in lower dosages and percentages. Lower percentages of glycolic acid, lactic acid and salicylic acid can be effective too, but if they are at the very end of an INCI list be wary.

Additionally, just because an ingredient is on the packaging, doesn't mean that it is doing what it is known to do. Certain ingredients are exfoliating, antioxidant, anti-inflammatory and hydrating… But can be each of these things only in specific amounts. For example, tiny amounts of polyhydroxy acids are often found in skincare as hydrators, but may not have the exfoliating or antioxidant benefit (or at least can't be easily proven to have it).
Is cheap skincare bad?
There are ways to get potent ingredients and formulations down to a cheaper price, whether it means compromising on packaging or choosing to include fewer beneficial secondary ingredients.

It also depends on what you want the specific product to do. If you want a moisturiser for temporary moisture only, there's no point in forking out lots of money for an identical moisturiser with no antioxidant benefits or peptides, for example.

However, the cheap as chips moisturiser may not actually defend your skin from anything, it will just make it feel nice for a while!
Affordable skincare favourites
If you are doing skincare on a budget, here are a few of our favourite products that won't hammer your bank account...

Gallinee La Culture Foaming Face Wash (€16.50)


This smooth, non-drying foam cleanser has probiotics, prebiotics and a postbiotic in the form of hydrating, exfoliating lactic acid for skin that is balanced, calm and fresh-looking. It's mild enough to use twice daily, and perfect to use alongside a stronger exfoliating cleanser too.

Avene Cicalfate Cream (€13.00)


Avene do skin-soothing so well due to the anti-inflammatory nature of their thermal water, and the Cicalfate cream is perfect for those who suffer from very irritated, flaky, dry skin.

Solgar Dry Vitamin A 5000iu (€14.00)


Vitamin A is a key skin nutrient that many of us struggle to get in through our diet, and at €14.00 for 100 capsules (over 2 month's worth of vitamin A), how would you say no? (Ps. vitamin A supplements should not be used while pregnant, breastfeeding or trying for a baby).

Caudalie Vinosource SOS Thirst-Quenching Serum (€30.00)

With hyaluronic acid, hydrating squalane and potent antioxidant polyphenols from grapes, this serum will help to hydrate and protect at the same time, more than you can ask of anything below that juicy price point.

REN Glycolactic Radiance Renewal Masque (€32.00)


Although not everyone's idea of affordable, this exfoliating masque is true bang for your buck, with a gentle yet effective combo of glycolic acid, lactic acid and exfoliating papaya enzymes. If you're using this weekly, it should last you between 2 to 4 months, but you may need to use it twice weekly for any benefits with regard to pigmentation.