Our Long-term Skincare Loves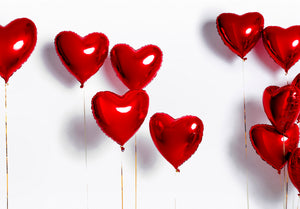 Every single hooman has That Top. The cosy one, our ride-or-die, obviously the best top in the world, goes with everything and looks great for all occasions. And no matter how much time passes, it's still fantastic, still striking, still classic as anything.
We have the same feelings about skincare. We all have products which we would probably bring to a desert island with us, the type of product that you put in your calendar to remind yourself to purchase a top-up (just me?)...
The skin as an organ is constantly adapting with the changes of the seasons and our own seasons too, so the products that are really special are the ones that you can bring with you through it all. 
Naturally, myself and Team Nerd have a lot of them, and we agree on the following…
Vitamin A is something that everyone should have in their skincare routine ALL the time (unless you are pregnant) because it works to keep skin healthy in general. The Environ Skin EssentiA Vita-Antioxidant AVST Moisturiser step-up system takes a different approach, introducing higher amounts of the fat-form of vitamin A slowly to reduce that initial retinol irritation that everyone who has heard of retinol has heard of. 
We all have enough problems without our skin going b-a-n-a-n-a-s when we're trying to get results. Nobody has time for that!
The AVST range is a step-up system of five levels of moisturiser (we like to call it a serum), with increasing levels of vitamin A - the nerdiest vitamin of them all. The price ranges from €57- €62 depending on the level of the product. 
AVST is only available for purchase following a consultation, to avoid misuse and to ensure that you have a clear method of contact in case of reaction.
Levels 1 and 2 are suitable for use during pregnancy, but not 3, 4, or 5, due to the levels of vitamin A.
I have been using (and recommending) the AVST system for a long time and I'm not sure where my skin would be without it. It's your oil controller, your decongester, your anti-ager and your daily antioxidant protection all in one - what more could you want?! 
Nerdie Bit: Vitamin A helps to repair cell damage, stimulate the production of collagen and elastin and reduce inflammation in the skin. It also reduces the appearance of lines and wrinkles, and is one of the most important and best nerdily-loved vitamins which exists. 
What I like about this is that it's an oil-free serum, which is ideal for skin discolourations or for redness. It contains ingredients which will reduce inflammation, and is also totally suitable for applying to skin post-treatment - after laser or waxing, even. It gives you a fresh complexion, and is truly, if you'll excuse it, illuminating. This serum is a highlight in a bottle, and can even work to diminish the appearance of hyper-pigmentation on the skin. 
Nerdie Bit: This product works to penetrate deep into your skin to lighten, and brighten, and even out skin tone. It uses botanical brighteners, so it's a hydroquinone-free brightening serum, which some hoomans may prefer.  
This spritz from YonKa Paris is a definite nerdie love. It's in my car, in my handbag, on my desk, in my kitchen - wherever I lay my spritz, that's my home. 
I favour a spritz throughout the day for keeping my skin fresh, and makeup too, if I'm wearing some. This one is alcohol-free, sanitizing, and refreshing. It also smells absolutely lush, which is a nice perk. Sure to have your skin feeling rebalanced and ready for whatever comes at it in the course of a day.
This is one of the first things that I recommend to the hoomans who are suffering from dry or dehydrated skin. I am very fond of calling omega supplements 'your internal moisturiser', as skin hydration is very much affected by inner and environmental factors.
Omegas are believed to assist in barrier health. Your skin's barrier is it's protective shield of lipids (fat molecules), but this barrier can be compromised if we aren't careful. Your skin stays hydrated thanks to this barrier, but this barrier needs a shield to lock it tight, and keep it strong. Without a strong barrier, your skin will lose that good hydration - no matter how many pints of water you're quaffing. It just doesn't cut the mustard.

Of course, drink as much water as possible - but when it comes to your skin barrier, the best thing you can do is to keep it healthy by applying a ceramide-rich protecting shield. 
Our skin needs essential fatty acids in order to function healthily, and although we can consume these through our diet, often we aren't getting off the good things that we need. 
Nerdie Bit: Our skin takes at least 28 days to complete a skin cycle, which means that it can take a bit of time to truly see a difference in our skin. 

Fashions might change, but the fact remains that certain products are here for the long-haul, and remain strongly nerdily-loved. 
If you haven't been able to decide on your own nerdie loves yet, then joining the Nerd Network might be the move for you. Chat with one of our skincare consultants and get a plan tailored to you and your skincare needs. You can join through this link!