TSN Podcast - The Sustainable Model w/ Roz Purcell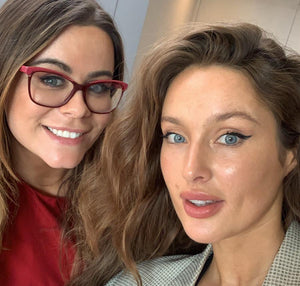 In the 10th episode of The Skin Nerd podcast, the Natural Born Feeder herself, Roz Purcell, on recovering from an eating disorder, photoshop vs. reality, being sustainable, the lengths Miss Korea went to to look after her skin and being bleached in South America.
Spoiler: Roz is our first guest to manage not to pop spots when they arise, so what a note to end season 1 on. 
Listen below or wherever you listen to podcasts... We'd love it if you'd rate, review and subscribe to The Skin Nerd podcast! 
 The Skin Nerd Podcast - Season 2
Season 2 is in the works but do let us know who you'd like to hear on the podcast, by message, comment or email at hello@theskinnerd.com. 
 Thanks for listening and we can't wait til we're back with you for more episodes...