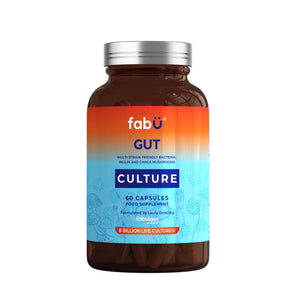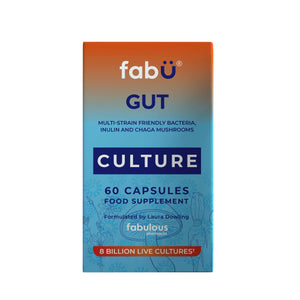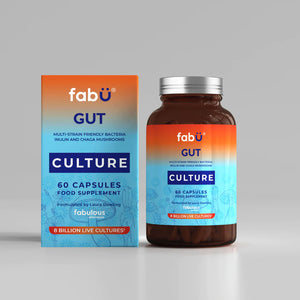 Description
fabÜ SHROOMS GUT is based on 8 billion scientifically proven multi-strain live cultures. These have been blended with natural fibres, inulin and the edible mushroom Chaga, to increase your natural gut bacteria.
Cautions
Food supplements should not be used as a substitute for a balanced diet and healthy lifestyle. Do not exceed the recommended daily intake. If you are taking any medications, have any pre-existing medical condition or are pregnant, consult your healthcare professional before use.
Directions for use
Take two capsules daily with cool or tepid water.