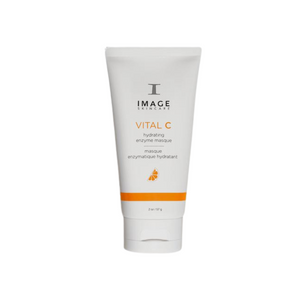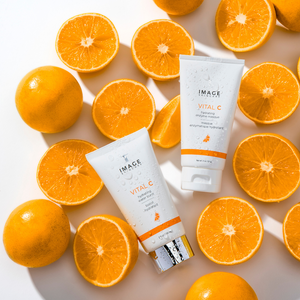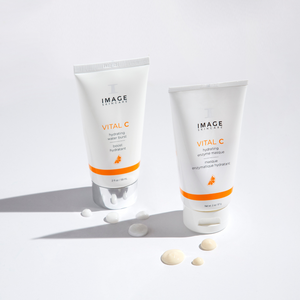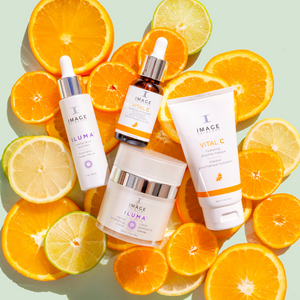 Blend of L- ascorbic acid and sodium ascorbyl phosphate, Hyaluronic acid, Retinyl palmitate, Papaya extract, Pineapple Extract, RNA, Vitamin E, Orange blossom extract.
For an accurate listing of ingredients in each product, please refer to your product packaging.
IMAGE Vital C Hydrating Enzyme Masque (57g)
IMAGE Vital C Hydrating Enzyme Masque (57g)
Love this masque as it leaves my skin feeling cleansed and soft.
Great mask
I have a bit if sensitive skin and this mask does tingle but does not react badly with my skin, great for pore minimising and leaves my skin lovely and soft.
Gorgeous
Gorgeous, gorgeous, gorgeous absolutely love everything about this. The smell, the feeling of it on my skin.
This is a super-hydrating enzyme masque that gently exfoliates the buildup of dull, dry skin. It is packed with exfoliating enzymes and nourishing Vitamins A, C, and E promote healthier, more radiant youthful skin.
This product contains: 
Blend of L- ascorbic acid and sodium ascorbyl phosphate, stable forms of pigment-diminishing and skin brightening vitamin C
Hyaluronic acid, to plump and hydrate your skin
Retinyl palmitate, a fat-form of vitamin A to prompt collagen production, help skin-cell turnover and help healing and inflammation

This masque helps to slough off dead skin cells, bind moisture to the skin and provide an antioxidant boost.

How to use:
Apply this hydrating enzyme masque liberally to cleansed skin, and leave it for 5-30 minutes. Rinse with tepid water, followed by a cold splash. May be used daily for extremely dull skin to immediately reveal radiant skin.

Paraben free!
Jenn's Nerdie Bit 
This masque is fabulous as enzymes are passive yet effective exfoliators! Ideal for use on skin that is reactive to acids and fab for the day after a few alcoholic beverages... Emphasis on a few! 
You need to apply a thick, even layer on the skin. A cherry-sized amount is usually about right. This can be used once or twice a week - once a week for the oily and congestion-prone hoomans. 
We also recommend that if you are spot-prone to only apply for up to 10 minutes rather than the recommended 30. 
Dependent on usage, this product will last you between 8 to 12 weeks. 
 Vegan-friendly