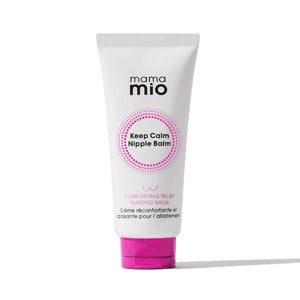 Works well to soothe do far
Keep Calm Nipple Balm is a soothing balm made from 100% natural, organic oil and butter blend. It's ideal for soothing cracked, sore nipples resulting from breastfeeding your newborn mini-nerd. 

Keep Calm Nipple Balm contains:

Vegetable-sourced substitute for medical-grade lanolin for super soothing of chapped and sore skin!
Shea butter to lock in moisture 
Coconut oil to soothe skin
Vitamin E for antioxidant protection


How to Use
Smooth onto sore and affected areas - and no need to remove this rich, calming balm before feeding your baby. 

Vegan, cruelty free, suitable for breastfeeding, and dermatologically-tested.