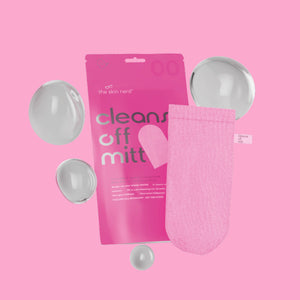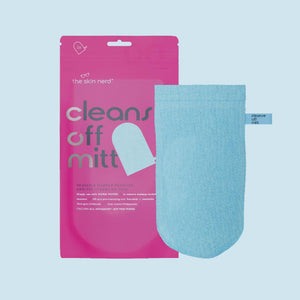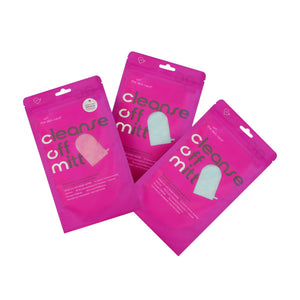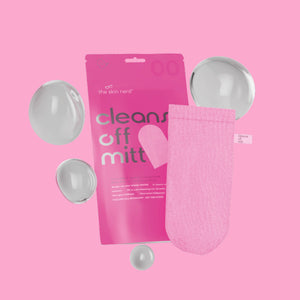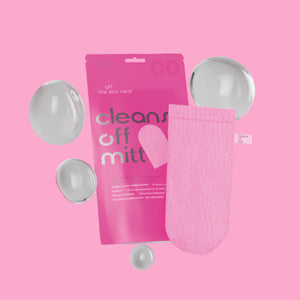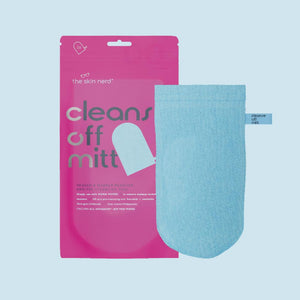 Cleanse Off Mitt
Brilliant for taking off makeup
5 ⭐️
Excellent, so good recommended to family and friends.
The Cleanse Off Mitt quickly removes all makeup naturally – including mascara. Just add water, gently swipe the mitt across your face and watch as all traces of makeup disappear.
It is ideal as your pre-cleanse option before your active cleanser (as part of a double cleanse).
Place your hand into the Mitt, just add warm water and remove all makeup/pollution etc from the face. Follow with your active cleanser.
Features: 
Reusable 
Suitable for all skin types (even very sensitive skin)
Perfect for all ages and genders 
Ideal for travel, festivals & gym-goers 
Cleanse Off Mitt is Irish and created by The Skin Nerd - wehoo! 
Remember it is advisable to change your Cleanse Off Mitt every three months and to hand-wash directly after every use using bacterial soap. We recommend that you pop it into the washing machine, inside out, once a week at 60˚ celsius.