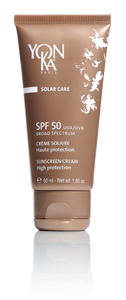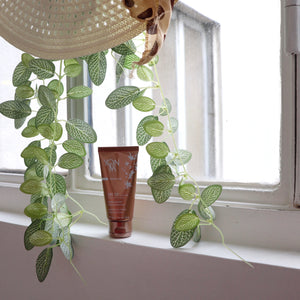 Brilliant!
Fantastic stuff, non greasy, doesn't affect my sensitive skin. Prevents brown sun spots if applied thoroughly. Can't be without it.
Just not for me
I read great reviews about this SPF so it obviously works well for others, but I found it very thick like kids factor 50. I also seem to have little spots after I use it but that could be a coincidence. I'll save it for the beach and go back to my previous SPF.
Really prompt delivery and eco packaging as always from the skin nerd, just this product wasn't for me
YonKa SPF 50 Solar Care
Its heavier than I would like, I wish I had re-purchased The Skin Nerd 50+ Shield.
Excellent product
Lovely texture, very moisturising and comfortable on the skin
This broad spectrum SPF is suitable for even sensitive skin as well as being formulated with a host of skin-protective ingredients.
This SPF contains:
Polyphenols from three different teas, which can help to repair and rejuvenate skin. 
Vitamins E and A for antioxidant protection and to improve overall skin health and healing.
This SPF is suitable for all skin types, and it formulated to be non-comedogenic, and non photo-irritating. It is a hydrating formula which can help to fight oxidative stress and photo-ageing. 
How to use:
Apply every morning to all sun-exposed areas