We hope you enjoyed the live with Jennifer and that you found the 101 Skincare helpful! By joining the Skin Nerd Network, you'll be the first to know about new brand launches, skincare specials and Facebook Lives.
To recap, the Skin Nerd Network is an online skin consultation membership service. Our expert team of Nerds and Nerdettes (aka skin consultants) will analyse your skin, recommend a personalised 360° skincare regimen, and give guidance on why you should use your products and how to use them.
After you become a Skin Nerd Networker, you gain access to our exclusive blog and Facebook page, as well as your personalised Skin Nerd Network account where you'll find your recommended products on our easy-to-use dashboard. You can also book in for your follow-up consultations to keep the skin results coming!
Pigmentation
Oilness & Congestion
Redness
Lines & Wrinkles
Dryness & Dehydration
Precleanse (such as the Cleanse Off Mitt) – to remove makeup, debris & SPF
Nourishing, hydrating cleanser –to balance & help hydrate
Vitamin A & C serum – to help repair damage, protect skin & brighten
Brightening serum – to further assist in protecting from pigmentation & correct
SPF –for every single day, to help prevent the damage that can exacerbate/cause pigmentation
Skin concern bundles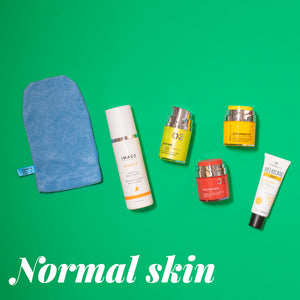 Keep your skin balanced, nourished and protected by giving it the skincare it needs to regulate itself.
See recommendations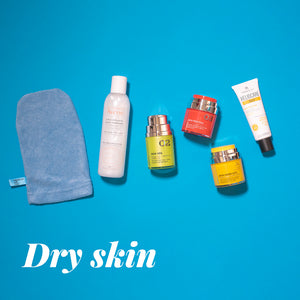 Flood dry skin with moisture with hydrating hyaluronic acid, renewing vitamin A, and skin barrier-repairing ceramides.
See recommendations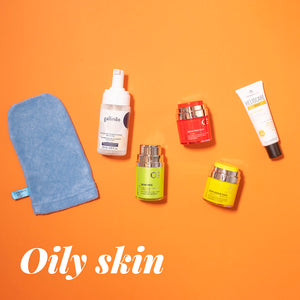 Rebalance oily skin with a dream team of salicylic acid to unclog pores and vitamin A to promote skin sloughing.
See recommendations