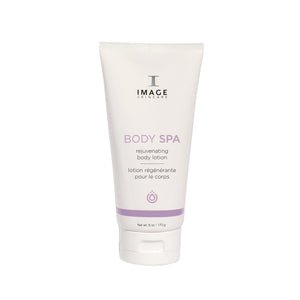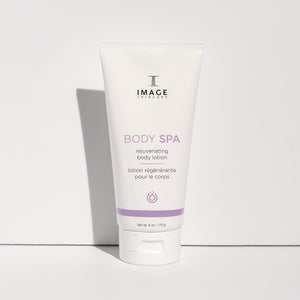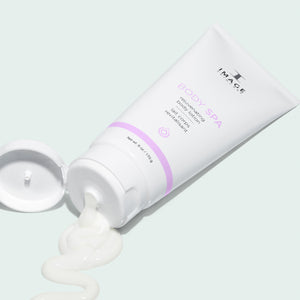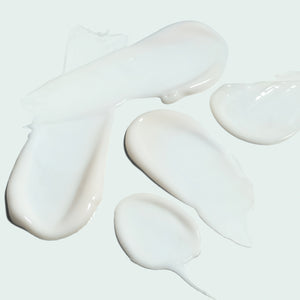 Glycolic acid, Perfection peptide P3, Retinyl palmitate, (stable form of Vitamin C), Macadamia ternifolia, Jojoba seed oil, Shea butter, Biotin, Allantoin.
For an accurate listing of ingredients in each product, please refer to your product packaging.
Lovely product
I use this mixed with a body oil once a week at night and let it soak in while I sleep. It's a beautiful product that really exfoliates your skin without the scrubbing. Definitely follow the advice of not using this after shaving as it will sting!
Image Body Spa Rejuvenating
This is the ONLY moisturiser that I will ever buy again.
It actually works.
This ultra-hydrating body lotion has a high content of glycolic acid, antioxidants and peptides to exfoliate and rejuvenate skin. Leaves skin fresh, soft and radiant. Reverses the signs of ageing.
This body lotion contains:

Glycolic acid for gentle exfoliation to reveal new, bright skin
Perfection peptide P3 to prompt the skin's natural desquamation process
Retinyl palmitate, an introductory form of vitamin A
Vitamin C (stable form), to provide antioxidant protection

This body lotion is gentle enough for sensitive skin, it's also helpful for keratosis pilaris, dry, cracked skin on the feet, or rough elbows. It's hydrating and nourishing. 
It is suitable for all skin types, particularly ageing or dull skin. 
How to use:

Apply liberally to entire body and allow to penetrate for a few minutes. Use morning and evening or as often as needed. DO NOT apply to freshly shaved skin.
Paraben free!