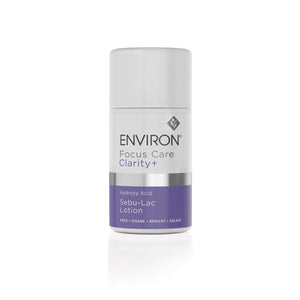 the best
I really recomend. I suffer from rosatia and this helps me a lot
Great for congested skin
A lovely lotion that feels great going on, it is light and the antibacterial ingredients (tea tree oil is one) helps with the dreaded mascne! Less congestion especially around the mask area, but also in areas where bumps and blackheads were an issue. Great product!
Great for breakouts
As per my review re Sebu-ACE Oil i got both of these products for my daughter after a consultation. Her skin started to change and the breakouts were getting her down. Mixing both these products along with her good morning and evening routine seems to have worked so far. We are only 3 weeks in but already i can see a difference and her confidence is growing again so i am happy.
Brilliant for break outs!
Very light weight and very effective at tackling problematic spotty areas!
Great once you get the hang of it
It's quite hard at first to get a few drops out rather than a load but you get the hang of it. My skin has been better after only a couple of weeks but definitely leave for a few minutes and rub it in thoroughly before putting on anything else or putting on makeup or it stays oily for longer
Want to order Environ but aren't a consultation client? Chat with our team between 9AM - 5PM Monday to Friday to discuss Environ, if it's suitable for you and get access to this this product.
Environ Focus Care Hydroxy Acid Sebu-Lac Lotion is a brand new, non-oily lotion designed to combat the signs of breakouts and assist in improving the texture and tone of break-out prone skin. Containing a special combination of Lactic Acid exfoliators and moisturisers, the skin is left feeling softer, soother and more balanced. 
Contains: 
Lactic acid: assists in the skin's own exfoliation process and hydrates the skin 
Urea: an ingredient that is part of our skin's own natural moisturising factor with water-binding properties
Tea tree oil: anti-bacterial, anti-inflammatory and wound healing 

Suitable for congestion-prone hoomans.
How to use: 
Mix equal quantities of the Sebu-Lac Lotion with Sebu-ACE Oil in your palm and apply to cleansed skin in both the AM & PM.