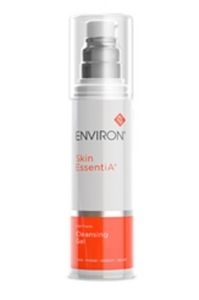 Excellent turnaround
Lovely packaging for environment, should advertise that more, turnaround of arrival was very good
Want to order Environ but aren't a consultation client? Chat with our team between 9AM - 5PM Monday to Friday to discuss Environ, if it's suitable for you and get access to this this product.
This Environ AVST/Skin EssentiA Cleansers is designed to cleanse the skin gently, yet effectively, and to maintain the natural acid balance of the skin. This product can be used as a daily cleanser, and is suitable for use morning and evening. 

This low-foaming cleanser is ideal for cleansing away makeup, pollution, SPF, and any product which might be lingering on skin. It does not contain harsh chemicals, making it suitable for all skin types. It's still super effective as a low-foaming cleanser!

The Environ Youth EssentiA Low Foaming Cleansing Gel contains:

Panthenol (vitamin B5). This helps to soothe, calm, and moisturise your skin. 

Hydrolyzed oats, to hydrate skin, and diminish the appearance of fine lines and wrinkles.
Decyl glucoside and coco glucoside, from botanical sources. Helpful in maintaining skin balance and hydration. Helps to produce the foam, too!
Suitable for all skin types. 

How To Use

Apply to damp, pre-cleansed skin with clean hands. Massage into a smooth lather on the skin for 60 seconds. Cleanse the product away, and apply your serums!