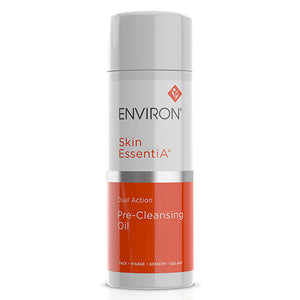 Environ Skin EssentiA Dual Action Pre-Cleansing Oil
Fabulous product!
Love this product, feels lovely on the skin and is really effective at removing make up.
Love it!
I use the Pre-Cleansing oil every night to remove my make up before my cleanser and I honestly can't stress how much I love it! A little goes a long way and it feels really light on my skin, with no residue left behind afterwards.
Would definitely recommend!
Didn't suit my skin
I have acne prone skin which I have kept relatively at bay for the past few years. I wanted to incorporate a facial cleansing oil into my routine a couple of times a week to give myself a quick facial massage. However, this one is not for me. I got tiny raised bumps and spots all across my chin, jaw and forehead. It has a scent so it was likely that.
Hi Elaine,
Sorry to hear this product does not suit you. If you would like to reach out to us at hello@theskinnerd.com, we would be happy to recommend an alternative for you ! x
A staple
Love this, takes the heaviest of makeup off, feels amazing, not greasy despite being an oil especially on my acneic skin
Want to order Environ but aren't a consultation client? Chat with our team between 9AM - 5PM Monday to Friday to discuss Environ, if it's suitable for you and get access to this this product.
A botanical, oil-based pre-cleanser removes pollutants from the surface of the skin and dissolves excess oil, Environ Pre-Cleansing Oil provides a deep cleansing, refreshing experience.