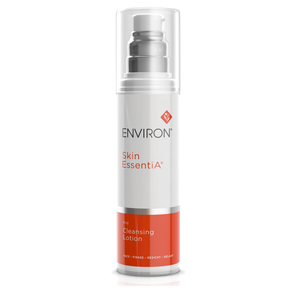 Environ Skin EssentiA Mild Cleansing Lotion
Do not like smell
Do not like the smell of the cleansing lotion. Like the texture and how it cleanses
Environ
Very gentle on the skin and feels amazing 🤩
Environ Skin EssentiA Mild Cleansing Lotion
Environ Skin EssentiA Mild Cleansing Lotion love this cleanser, regular use with environ moisturiser noticeable difference in skin tone and texture. Deep cleansing without stripping the skin and visibility of pores and blemishes has improved. Scent free and mild, with active ingredients. Best to check if it's suitable for your skin first before purchasing. If recommended to you, it is a product worth purchasing as it enhances the effectiveness of the Environ Serums AVSTs.
Want to order Environ but aren't a consultation client? Chat with our team between 9AM - 5PM Monday to Friday to discuss Environ, if it's suitable for you and get access to this this product.
Environ AVST/Skin EssentiA Cleansers are designed to cleanse the skin gently but effectively, whilst maintaining the natural acid balance of the skin. They do not contain any harsh chemicals that may damage the skin. This is a highly efficient non-foaming cleanser.
Jenn's Nerdie Bit 
This lightweight lotion does what it says on the tin. Fab to alternate with your active cleanser!