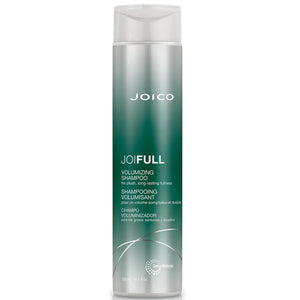 Fine hair
Excellent shampoo for fine hair
Joico Joifull Volumizing Shampoo
Cleanse and refresh your head of hair with Joico's volumising shampoo, designed to give your mane an extra lift. With regular use, hair will have a fuller appearance thanks to the shampoo's lightweight formula that injects plenty of bounce into every strand.
You'll enjoy a rich lather that rinses away cleanly to provide a deep and effective cleanse. Your scalp will be free from dirt and build-ups, restoring your hair to a state of balance and leaving it ready to realise an optimal level of fullness. Your locks will also seem shinier for a healthy-looking sheen while the shampoo helps styles to stay in place for up to 24 hours, even in humid environments*.
*When using JoiFull Volumizing Shampoo, Conditioner, and Styler as a system.