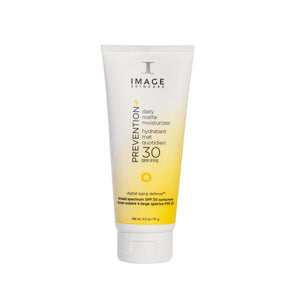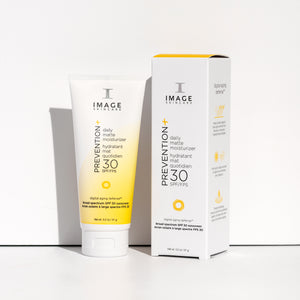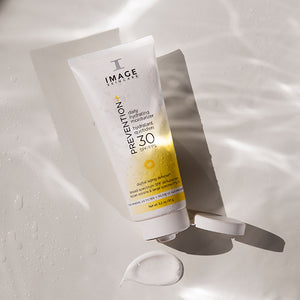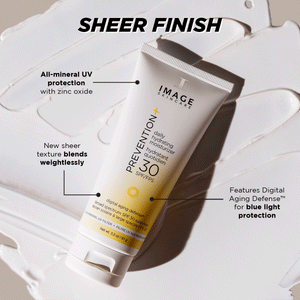 Pity they changed it
I loved the original version of this it was literally perfect but I'm so disappointed with the changes, strong citrus smell, feel like it blocks pores on my forehead now and dries my skin out. Would love the old formula back
IMAGE PREVENTION+® daily matte moisturizer SPF 30
Happy customer
No hassle very prompt delivery excellent service
Thanks so much for taking the time to give such an amazing review.
We are delighted you are satisfied with the prompt service.
Thanks so much for supporting The Skin Nerd.
Team Nerd x
Not the same as the original.
It's good but not the same as the original prevention spf32. It goes on well but I find my skin dryer with this version. So not a fan of the new and improved.
IMAGE PREVENTION+® daily matte moisturizer SPF 30
This daily mattifying moisturiser delivers broad-spectrum SPF 30 protection against the sun's harmful UVA and UVB rays. It helps to prime and protect the skin while minimizing shine and leaving a soft matte finish.

Part of the bestselling PREVENTION+ collection, this formula is newly modernised to meet our clean clinical skincare™ standard and formulated without parabens, phthalates, mineral oils, artificial fragrances, synthetic dyes or animal testing.
FEATURED INGREDIENTS

Zinc oxide:
A mineral filter that provides broad-spectrum UVA and UVB protection

Homosalate:
A chemical filter that provides broad-spectrum UVA and UVB protection



ACTIVE INGREDIENTS:
Homosalate 10%
Zinc oxide 9.3%