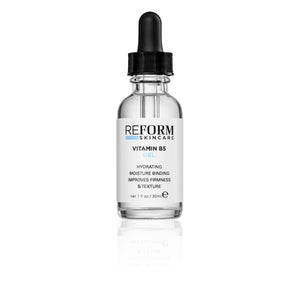 Reform Skincare Vitamin B5 Gel
A fast absorbing silky serum to boost hydration and radiance. This oil free gel restores balance and moisture without clogging pores, leaving the skin feeling soft and intensely hydrated.
VITAMIN B5 GEL IS A FAST ABSORBING SILKY SERUM TO BOOST HYDRATION AND RADIANCE. THIS OIL FREE GEL RESTORES BALANCE AND MOISTURE WITHOUT CLOGGING PORES, LEAVING THE SKIN FEELING SOFT AND INTENSELY HYDRATED.