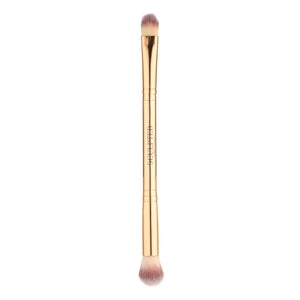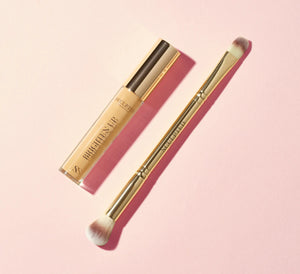 Concealer Duo Brush
The perfect tool for concealing, this double-ended brush features fluffy and tapered heads for fuss-free application and a flawless finish.
How to use the Concealer Duo Brush
Use the fluffy end to buff in concealer under the eyes. Use the tapered end to perfect and sharpen.
Why you'll love it
Convenient dual-purpose brush
Perfect for blending concealer
100% synthetic
Vegan

Aimee's Top Tip: Use the fluffy end of Concealer Duo to clean up the sides of the eyes and create a diffused, clean shadow.
How do I care for my Concealer Duo brush?
Wash with a gentle brush cleanser or shampoo and leave to dry on a flat, even surface